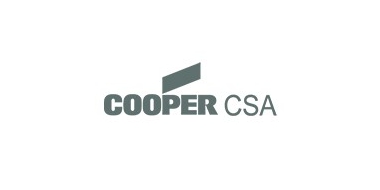 Setik distributes CSA, company with 30 years of experience, a real point of reference in security sector
Cooper CSA, a company of the Cooper Industries group, is a firm which is specialized in the production of components for alarm and fire-fighting systems.. It has been active for more than 30 years on the Italian market, thanks to its innovative and functional solutions and today CSA is a leader in security sector. CSA is located in Corsico (Milan) with a highly skilled team which is able to support in all planning stages, from developing to final tests.
Cooper CSA offers products and solutions for anti-intrusion security , fire-fighting and emergency lighting systems, capable to protect people and properties.
Among the items made by this brand CSA there are: electromagnets, buttons, luminous panels, sirens and magnetic contacts. All these products are homologates and able to satisfy any request.