CHAT OR EMAIL ASSISTANCE
Do you need assistance about the functioning of a purchased device? You are not satisfied with your item and you want to send it back? Do you need pre-sale assistance in order to select the suitable device according to your needs?

Our skilled technicians will be available from Monday to Friday. You just need to write us through the specific form . You can also use the chat form you will find at the bottom of the homepage. (available from 9.00 a.m to 13.00 a.m and from 2.00 p.m to 6.00 p.m. ). We will answer your requests as soon as possible.
SERVICE PACKAGES

INSPECTION
Do you want to install a video surveillance system but you do not know how to do? Our Partners will inspect the area you want to be supervised and they will provide a quotation according to your requests. If you do accept the quotation, the cost of the inspection service will be detracted from the quotation. This way you will take advantage of a free inspection!

ASSISTANCE
Did you purchase one of our devices and you do not know how to configure it properly? You can take advantage of the Assistance Service: our technicians will arrange an appointment and they will connect to your system remotely. They will configure it for you. This service is available only for devices that can be controlled remotely using Team Viewer (ex: analogue DVRs , NVRs and IP cameras.)

CONFIGURATION ( 4 - 8 - 16 ) CAMERAS
Do you want to purchase a video surveillance kit, but you do not know how to do it and you do not want to contact a technicians you do not trust in? Our technicians will configure your device before being dispatched. Waiting for a few days you will receive the devices ready to be installed according to your requests. The Configuration Service can be required up to 4-8-16 cameras.
WHATSAPP TECHNICAL SUPPORT

It's OFFICIALLY ARRIVED THE CHAT ASSISTANCE VIA WHATSAPP!
ake note of this number: (+39) 327 89 30 806 --> you will be able to contact us in an even easier way.
We will be available ,

with the same working time

, also via Whatsapp app!


TELEPHONE ASSISTANCE

Do you need telephone assistance to configure your device? Contact the following telephone number: 895-895-8921, this service is available upon payment from Monday to Friday, from 8.00 a.m to 12.00 a.m and from 01.00 p.m. to 05.00 p.m. (all costs will be declared before connecting you to our assistants ).

Our technicians will connect remotely using Team Viewer and they will configure your system. You just need a pc compatible with Team Viewer (Windows o Mac) and an internet connection.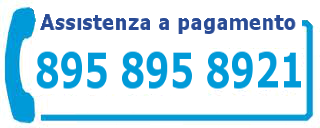 FAQ

All the FAQs about our store and our Video Surveillance products. You will find all the information about DVRs, Cameras, utility tools or brands like Dahua and Bentel. If you are projecting, installing or setting up a complete CCTV system in this section dedicated to the FAQs you will find all the information that you need for your security.
DOWNLOAD

Manuals, guides, tutorials and the latest Firmware upgrade for your DVRs, Bentel alarms and all the Setik products. Free PDF download about all the configuration setup , installation and connection of the available products in our store. Indispensable for our costumer which purchased from us or who is in need of manuals and firmware for their video surveillance system.