WallBox EV Electric Car Recharge Station Single Phase 7,2Kw Femal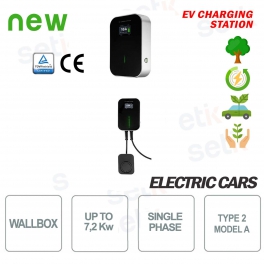 WallBox EV Electric Car Recharge Station Single Phase 7,2Kw Femal - PW-WB-T2-FM-SP-72

PW-WB-T2-FM-SP-72 Setik WallBox EV Charging Station Single-phase 16A Charging Station up to 7.2Kw, equipped with LCD display, LED flash, female connection, type 2 Mode A plug, ideal for charging electric cars in domestic or commercial environment. 3 years warranty , TUV and CE certificate.
Availability:
Available in 15 days
PRE-ORDER NOW. FOR YOU A DISCOUNT!