---
Complete and ready to use video surveillance kit. 1x 4K ULTRA-HD 4-Channel IP NVR up to 8Megapixel Dahua + 1TB Audio / Video 3.5 "Western Digital Hard Disk, 4x IP Cameras 1Mpx 3.6mm fixed lens and 2.8-12mm varifocal lens , Video surveillance signs, Multifunction crimping pliers, RJ45 Plug Connectors Cat 5E, 100Mt Skein of Cat 6A Network Cable. Video surveillance. KIT-4CH-HD-IP
Reference: KIT-DH-BU-IP-04-10-3
Brand: Dahua

discover the available quantity
LO HAI TROVATO A MENO?
Scrivici dove e ti sconteremo la differenza fino a fine mese!

---
IP VIDEO SURVEILLANCE KIT 4 CHANNELS + PROFESSIONAL 1MPX CAMERAS - COMPLETE
4-channel IP video surveillance KIT - Dahua
4-Channel
4K ULTRA-HD IP NVR up to 8Megapixel
Dahua + 1TB Audio / Video WD Hard Disk
IP cameras 1Mpx 3.6mm fixed lens and 2.8-12mm varifocal lens, 100mt network cable and accessories
Ready to use
Product details

Attention: after placing your order, please specify your preferences regarding the cameras (bullet or dome), thank you.
4-channel 4K HDMI IVS IP NVR recorder for surveillance cameras - DAHUA - NVR4104-4KS2 / L
Read all the features by clicking on the DVR link above and you will understand what it can offer, in particular:

- 4 Channel IP Nvr - New Deep Learning Series - Dahua - NVR4104-4KS2 / L
- 4 IP 4K ULTRA-HD channels up to 8Megapixel - Bandwidth 80 / 60Mbps - Compression up to Smart H.265 +
- Support for IP cameras with artificial intelligence and SMD on board. Up to 1 HDD 10 TB installable - VGA - HDMI (4K) -
- 2 USB (2.0) - ONVIF support - 1 RJ45 - Audio (1 input + 1 output) - Hard Disk NOT included - 24 month warranty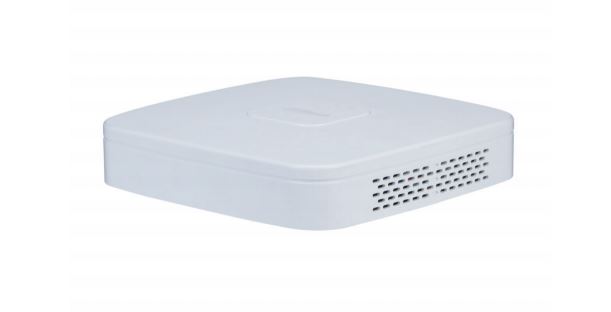 1x Video Surveillance Sign A4 Size Retro Adhesive + 1x Video Surveillance Sign A5 Size Retro Adhesive
We remind you that the legislation requires the display, in the case of a video surveillance environment, of a correct indication in this regard.
It is necessary to report who makes the registration, for what purposes and who is responsible, the lack of this indication and subject to a fine, and in some cases even a criminal complaint.
ALL our KITS from today include a sign in A4 format and a sign in A5 format.
High print quality so as to make it also pleasing to the eye, no reference to the website.
Adhesive back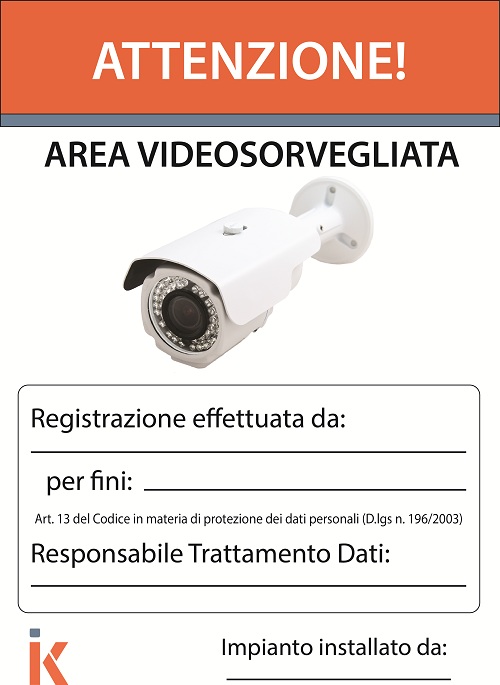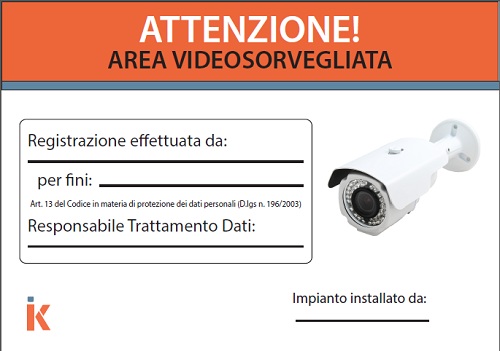 Hard Disk 1TB 3.5 "SATA Audio / Video - Western Digital
NEW PURZ SERIES WITH ALLFRAME 4K TECHNOLOGY
Up to 64 HD cameras
Hard Disks for the CCTV world MUST have special features to guarantee absolute reliability in a system that is always accessible 24/7 and with continuous flows typical of the Audio / Video world.
The discs we supply are uniquely designed for this sector, and from the main manufacturers in the sector.
Warning: DO NOT use any discs , read here why.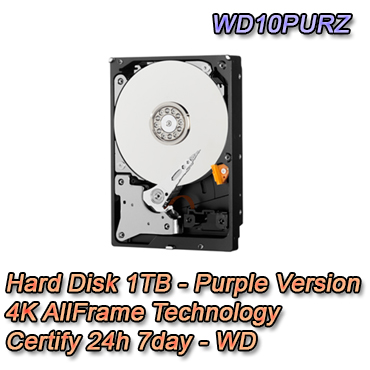 4x IP cameras 1Megapixel with 3.6mm fixed lens or 2.8-12mm varifocal lens - Setik
( BLIP10-2812IRLT / DMIP10-36IRLT )
IP Megapixel video surveillance cameras with 3.6mm fixed lens or 2.8-12mm varifocal lens.
IP66 protection (Rain / Dust), IR illuminator for better night vision.

You can choose between the bullet , dome or even mix model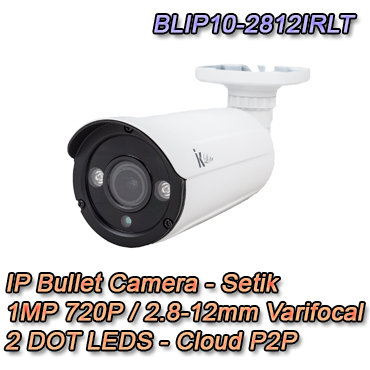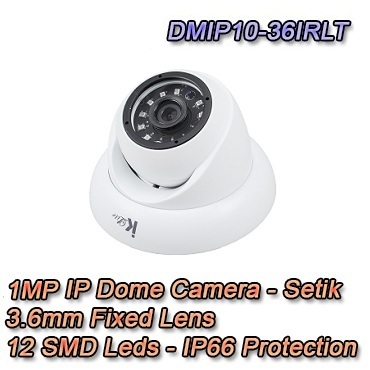 10x RJ45 PLUG connectors for network LAN cable. Category 5E
- Type: RJ45 PLUG connectors
- One pack contains: 10 pieces
- Suitable for network LAN cable
- Category 5e
- Reliable
- Resistant
- Product excluded from warranty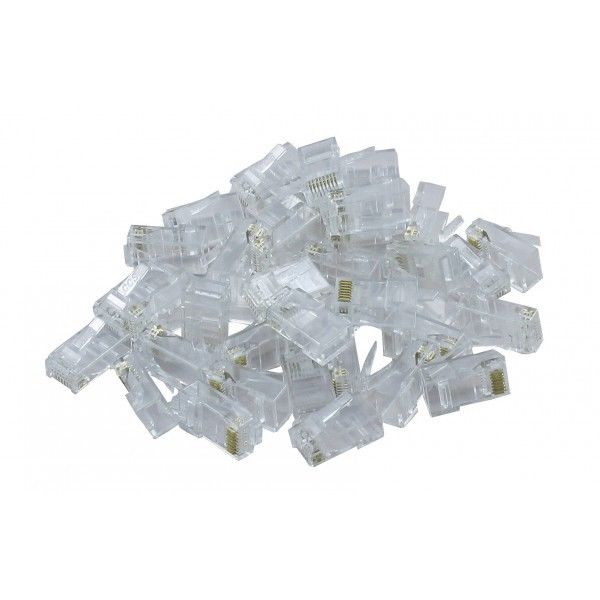 Crimping pliers RJ45 RJ11 RJ12 - Setik
- Type: Crimping pliers
- Compatible with RJ45 / RJ11 / RJ12 connectors
- Cable stripper included in the package
- Material: Steel
- Professional
- High quality
- Italian warranty 24 months
- Weight: 250 grams
- One pack contains: 1 clamp.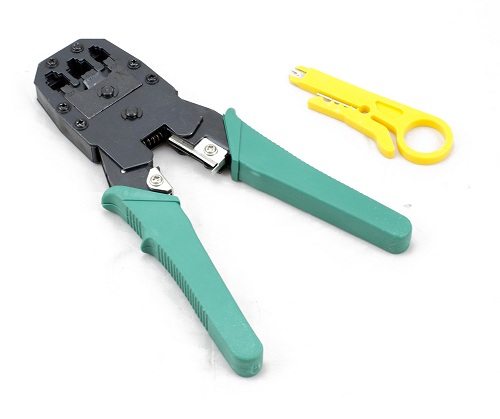 Network cable skein UTP Cat 6 CCA 100 Meters
Network Cable CAT 6 100MT CCA Cable particularly suitable for installations of small distances or to carry video signal. CCA is the material that does not allow FLUKE certification.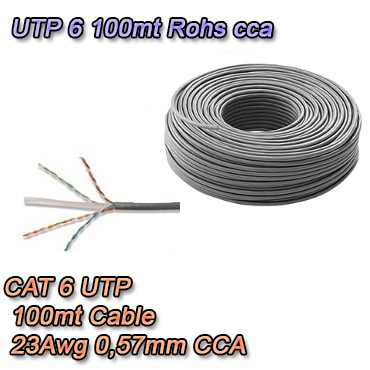 Data sheet
Model: NVR
NVR4104-4KS2 / L
SYSTEM
Main Processor
Industrial-grade embedded processor
Operating System
Embedded Linux
Operation Interface
Web / operating in local GUI
Perimeter Protection by Camera
Performance
4 Channels
AI Search
Search for pictures by channel, time and event type
Face Detection by Camera
Performance
4 Channels
Face attributes
6 attributes: Gender, age, glasses, expression, mouth mask, and beard
AI Search
Search for pictures by channel, time and face attributes
SMD plus by Camera
Performance
4 Channels
AI Search
Search by target classification (human, vehicle)
Video
Access Channel
4
Network Bandwidth
Access: 80 Mbps; Storage: 80 Mbps; Forward: 60 Mbps
Resolution
8MP / 5MP / 4MP / 3MP / 1080P / 720P / D1
Decoding Capability
4 × 1080p @ 30fps
Video Output
1 × VGA output, 1 × HDMI output, supports simultaneous video sources output for VGA and HDMI
Multi-screen Display
1, 4 views
Third Party Camera Access
Onvif; RTSP
Compression
Video
Smart H.265 / H.265 / Smart H.264 / H.264 / MJPEG
Audio
PCM / G711A / G711U / G726 / AAC
Network
Network Protocol
HTTP; HTTPS; TCP / IP; IPv4 / IPv6; UPnP; SNMP; RTSP; UDP; SMTP; NTP; DHCP; DNS; IP Filter; DDNS; FTP; Alarm Server; IP Search (Support Dahua IP camera; DVR; NVS; etc.); P2P; auto register
Mobile Phone Access
Android / iOS
Interoperability
ONVIF (profile T / S / G), CGI, SDK
Browser
Chrome, IE9 or later, Firefox
Record Playback
Multi-channel Playback
Up to 4 channels playback
Record Mode
Manual record; alarm recording; SMD recording; smart recording
Storage
Local HDD; network
Backup
USB device
Playback Function
1. Play / pause / stop / slow / quick / backward / by frame 2. Full screen, backup (video clip / file), partial zoom in, and audio on / off
Storage
Disk Group
Yes
Alarm
General Alarm
Motion detection, privacy masking, video loss, scene changing, PIR alarm, IPC external alarm
Anomaly Alarm
Camera disconnection, storage error, disk full, IP conflict, MAC conflict, login locked, and cybersecurity exception
Intelligent Alarm
Face detection, perimeter protection (intrusion and tripwire), IVS, people counting, heat map, and SMD alarms
Alarm Linkage
Recording, snapshot, audio, buzzer, log, preset, and email
External Port
HDD
1 SATA III ports, up to 10 TB for a single HDD. The maximum HDD capacity varies with environment temperature
USB
2 rear USB 2.0
HDMI
1 (supports up to 4K resolution output)
VGA
1
RCA Input
1
RCA Output
1
Network
1 × RJ-45, 10/100 Mbps self-adaptive Ethernet port
General Parameter
Power Supply
12 V DC, 2 A
Power Consumption
<10 W (HDD not included, idling)
Net Weight
0.45kg (0.99 lb) (without HDD)
Gross weight
1.07kg (2.36 lb) (without HDD)
Product Dimensions
204.6 mm × 206.4 mm × 48.1 mm (8.06 "× 8.12" × 1.90 ") (W × L × H)
Package Dimensions
96mm × 364mm × 261mm (3.78 "× 14.33" × 10.28 ") (W × L × H)
Operating Temperature
–10 ° C to +50 ° C (+14 ° F to +122 ° F)
Storage Temperature
0 ° C to +40 ° C (32 ° F to 104 ° F)
Operating Humidity
10% –93%
Storage Humidity
30% –85%
Operating Altitude
3000 m (9843 ft)
Installation
Desktop mounting
Certifications
CE: EN62368-1; EN55032, EN55024, EN55035, EN61000- 3-2, EN61000-3-3 EN50130-4 FCC: Part 15 Subpart B
Further details
No additional details available
Download
Downloadable documents:

NVR ( NVR4104-4KS2 / L )
All our products are in conformity with the in force CE normative (
read here
). To ask for a copy of the certification
fill out this form
⯈ Complete your purchase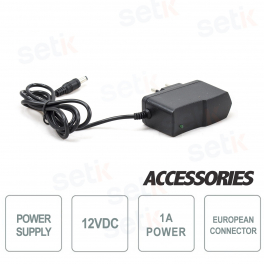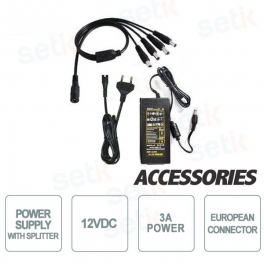 OTHER PRODUCTS RELATED TO THIS ITEM
Questions
(0)
No customer questions for the moment.
Your Question has been successfully sent our team. Thanks for question!