ASI7213X-T1 Dahua Controllo Accessi Terminale Riconoscimento Facciale Misurazione Temperatura Rilevamento Mascherina
---
ASI7213X-T1 Dahua lettore controllo accessi, con riconoscimento facciale, rilevamento temperatura corporea e identificazione della mascherina. Accuratezza 0,1 ° C (≤ ± 0,5° C, senza black body), display 7" LCD touch screen 1024x600 con doppia telecamera 2MP, Lettore RFID Card, fino a 100.000 volti, 100.000 tessere, autenticazione multipla. RS485 /Wiegand, RS232, 2 USB, compatibile con DSS-EXPRESS, Allarme, ONVIF da interno. Utile per monitorare le condizioni igienico-sanitarie delle persone, in periodi di forti epidemie o semplicemente per prevenzione. 
Reference: ASI7213X-T1
Brand: Dahua
EAN: 6939554947988
LO HAI TROVATO A MENO?
Scrivici dove e ti sconteremo la differenza fino a fine mese!

---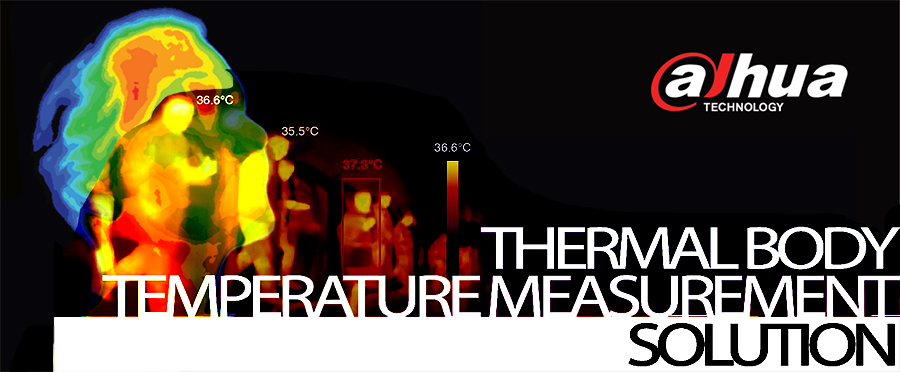 Questo prodotto è acquistabile con CREDITO DI IMPOSTA DEL 50%, secondo il DL 23/2020 art. 30.
Per contrastare la diffusione dell'epidemia da COVID-19, ai soggetti esercenti attività d'impresa, arte o professione, il credito d'imposta previsto dal decreto-legge n.23 del 2020 per la sanificazione degli ambienti di lavoro è riconosciuto anche per l'acquisto di dispositivi di protezione individuale e sicurezza (tra i quali anche dispositivi di rilevazione della temperatura corporea, barriere etc.) idonei a proteggere i lavoratori e a garantire la distanza di sicurezza personale.  Il credito d'imposta è pari al 50% delle spese sostenute nel 2020, fino ad un massimo di 20.000 euro
ASI7213X-T1 DAHUA | LETTORE BIOMETRICO RICONOSCIMENTO VOLTO /  TEMPERATURA CORPOREA / MASCHERINA

A BREVE DISPONIBILI! SOLO 20 PEZZI...AD UN PREZZO DAVVERO STRAORDINARIO!
Il terminale per riconoscimento volto 
ASI7213X-T1 di Dahua
, è un tipo di dispositivo controllo accessi con integrato funzione di
screening febbre
.
Può catturare in maniera veloce la
temperatura della superficie cutanea, riconoscere
in maniera accurata e rapida
il volto di una persona e rilevare la presenza o meno di mascherina
. Equipaggiato di
lettore di tessere RFID IC CARD Reader
, permette autenticazione multipla via tessere, remote, password, volto e sblocco sotto monitoraggio temperatura. Supporta fino a 100.000 utenti, 100.000 volti, 100.000 tessere, 100.000 password, 50 amministratori e 300.00 eventi. Grazie all'algoritmo per il riconoscimento facciale, il controllo accessi
può riconoscere fino a 360 espressioni facciali.
Compensazione della luce per un riconoscimento ottimale in caso di cattive condizioni di luce. Funzione termometro attivabile o disattivabile. Range di misurazione 30°C to 45°C. Integrazione allarme, RS485/Wiegand, 2 USB, RS232
Rilevamento Termico: Cos'è?
Ogni oggetto con una temperatura superiore allo zero assoluto (-273,15°C) emette radiazioni. Le radiazioni infrarosse si trovano tra lo spettro visibile (0.4-0.75um) e le microonde (>15um). Anche se non possiamo vederle le percepiamo tutti i giorni: il sole e il fuoco sono fonte di radiazioni infrarosse che possiamo percepire attraverso il calore. La qualità delle immagini dipende dalla differenza di temperatura e alti differenziali producono immagini migliori. Ecco come distinguiamo la differenza di temperatura nelle riprese termiche.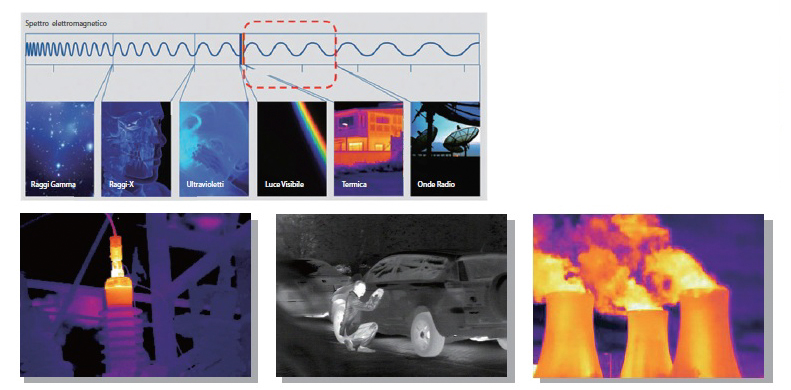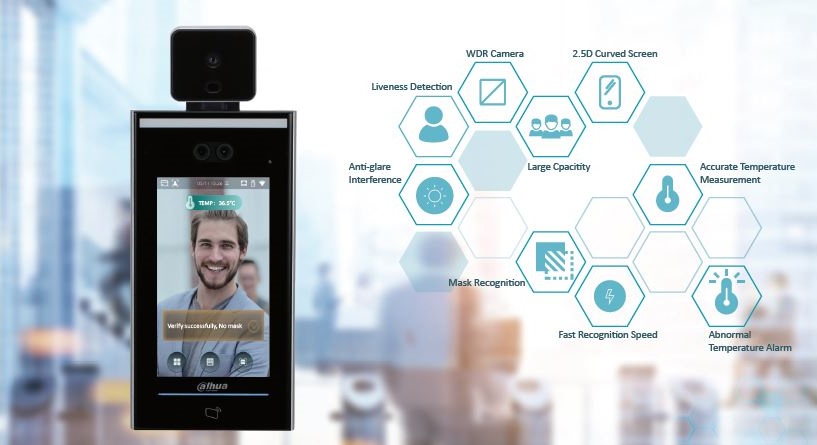 CARATTERISTICHE PRINCIPALI:
Schermo curvo da 2.5D
Display LCD 7" con risoluzione 1024 x 600
2MP CMOS, WDR
Riempimento automatico della luce, riduce l'inquinamento luminoso
Supporta fino a 100.00 utenti, 100.000 volti, 100.000 tessere, 100.000 password, 50 amministratori e 300.000 eventi
Supporta sblocco via volto, tessere IC Card, password e relative combinazioni
Distanza telecamera per rilevamento volto: da 0.3 a 2m, altezza umana: da 0.9 a 2.4m 
Con l'algoritmo per il riconoscimento volto, il controllo accessi può riconoscere fino a 360 espressioni facciali
Velocità rilevamento volto: 0,2s a volto
Supporta rilevamento vivacità
Riconoscimento accurato in controluce e luce frontale
Supporta abilitazione/disabilitazione del termometro; range di misurazione della temperatura da 30°C a 45°C; errore misurazione temperatura ±0.5°C, report anomalie temperatura
Supporta rilevazione mascherina, supporta report allarme di eventi anomali senza mascherina
Necessita di DSS EXPRESS BASE per visualizzare allarme temperatura / rilevamento mascherina e pop up allarme con immagini
Supporta allarme coercizione, allarme manomissione, allarme intrusione, allarme timout contatto porta, e allarme tessera illegale
Supporta utenti generici, utenti pattuglia, utenti VIP, utenti ospiti, e utenti speciali
Possibilità di installare il dispositivo su di un supporto ASF172X-T1
Scheda tecnica
ASI7213X-T1
System
Main Processor
Embedded Processor
Internet Protocol
IPv4, RTSP, RTP, TCP, UDP, P2P
OSDP Protocol
Yes

Interoperability

ONVIF; CGI

SDK and API
Support SDK
Display
7 inch display
Screen Type
Capacitive Screen
Resolution
600(H)×1024(V)
Camera
1/2.8" 2MP CMOS high definition WDR dual camera

WDR

120dB

Light Compensation
Auto white light
Auto IR light
Status Indicator
1 indicator light. Red: Error; Green: Normal; Blue: Working
Voice Prompt
Yes
Housing Material
Aluminium alloy/tempered glass/PC
Unlock Mode
Card/Remote/Password/Face unlock and unlock through their cmbinations Face unlock under temperature monitoring mode
Card Reading Type
IC card
Period List
128
Holiday Period
128
First-Card Unlock
Yes
Remote Verification
Yes
Peripheral Card Reader
1 RS-485, 1 Wiegand
Multiple Authentication
Yes
Real-Time Surveillance
Yes
Web Configuration
Yes
IR Resolution
120*90
Temperature Monitoring Visual Angle
45°
Temperature Monitoring Range
30°C to 45°C
Face Recognition Time
0.2s
Temperature Measurement Range
30℃ to 45℃
Temperature Measurement Accuracy
0.1℃
Temperature Measurement Error
±0.5°C, without black body calibration
Temperature Measurement Distance
30 cm–180 cm
Temperature Measurement Height
140 cm–185 cm (when temperature monitoring distance is 50 cm) 135 cm–200 cm (when temperature monitoring distance is 120 cm)
User Capacity
100, 000
Face Image Capacity
100, 000
Card Capacity
100, 000
Password Capacity
100, 000
Record Capacity
300, 000 records
RS-485
1 
RS-232
1 
Wiegand
1 (input or output)
USB
2 USB2.0 port
Ethernet
1 1000M Ethernet Port
1 10M/100M Ethernet Port
Alarm Input
2 (Switch quantity)
Alarm Output
2 (Relay)
Alarm Linkage
Yes
Exit Button
1
Door Status Detection
1 
Lock Control
1
Anti-Passback
Yes
Tamper
Yes
Duress
Yes
Door Sensor Timeout
Yes
Intrusion
Yes
Illegal Card Exceeding Threshold
Yes
Power Supply
Provided
Power Supply Mode
DC 12V 2A
Power Consumption
≤24W
Product Dimensions
312.5 mm × 129.0 mm × 36.7 mm (12.30" × 5.08" × 1.44") 
Packaging Dimensions
Controller packging: 380 mm × 235 mm × 124 mm (14.96"× 9.25"× 4.88") Protective case: 494 mm × 402 mm × 275 mm (19.45" × 15.83" × 10.83")
Working Temperature
temperature monitoring mode disabled: –10°C to +55°C (+14°C to +131°C) temperature monitoring mode enabled: +15°C to +32°C (+59°C to +89.6°C)
Working Humidity
0%RH–90%RH (non-condensing)
Working Environment
Indoor
Gross Weight
2.2 kg (4.85 lb)
Installation
Wall mounted
Certifications
CE/FCC
Ulteriori dettagli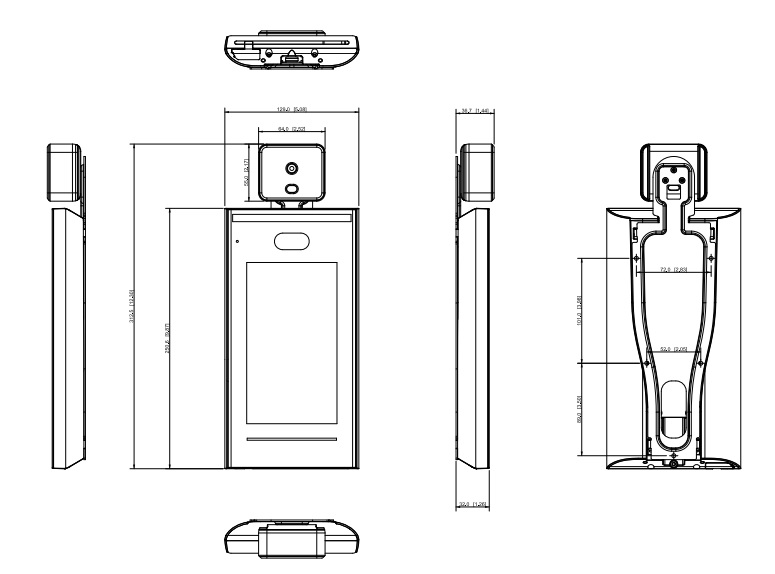 All our products are in conformity with the in force CE normative (
read here
). To ask for a copy of the certification
fill out this form
Questions
(0)
No customer questions for the moment.
Your Question has been successfully sent our team. Thanks for question!