---
ASI7213X-T1 Dahua access control reader, with facial recognition, body temperature detection and mask identification . Accuracy 0.1 ° C (≤ ± 0.5 ° C, without black body) , 7 "LCD touch screen 1024x600 with dual 2MP cameras , RFID Card Reader , up to 100,000 faces, 100,000 cards, multiple authentication. RS485 / Wiegand , RS232, 2 USB, compatible with DSS-EXPRESS, Alarm, ONVIF for indoor use, useful for monitoring people's sanitary conditions, in periods of severe epidemics or simply for prevention.
Reference: ASI7213X-T1
Brand: Dahua
EAN: 6939554947988
PRODUCT NOT AVAILABLE, DISCOUNT NOW 5%
LO HAI TROVATO A MENO?
Scrivici dove e ti sconteremo la differenza fino a fine mese!

---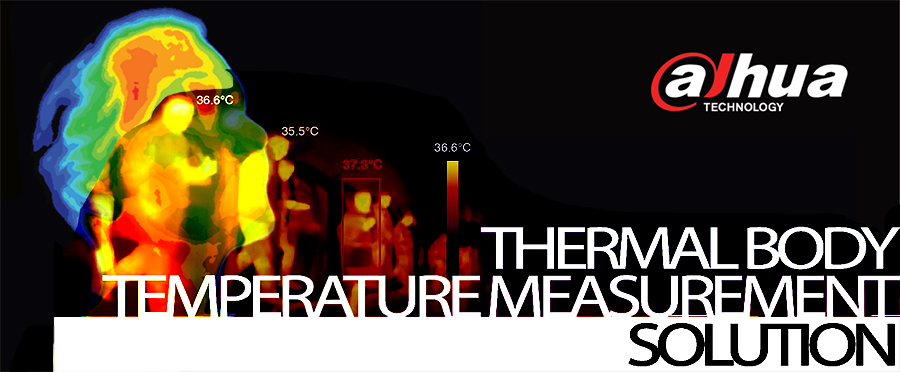 This product can be purchased with a TAX CREDIT of 50%, according to Legislative Decree 23/2020 art. 30.
To counter the spread of the COVID-19 epidemic, the tax credit provided for by decree-law n.23 of 2020 for the sanitation of workplaces is also recognized for those carrying out business activities, art or profession the purchase of individual protection and safety devices (including body temperature detection devices, barriers, etc.) suitable for protecting workers and guaranteeing personal safety distances. The tax credit is equal to 50% of the expenses incurred in 2020, up to a maximum of 20,000 euros
ASI7213X-T1 DAHUA | FACE RECOGNITION / BODY TEMPERATURE / MASK BIOMETRIC READER

SOON AVAILABLE! ONLY 20 PIECES ... AT A REALLY EXTRAORDINARY PRICE!
Dahua's
ASI7213X-T1
face recognition terminal is a type of access control device with integrated
fever screening
function.
It can quickly capture the
temperature of the skin surface,
accurately and quickly
recognize
a person's face and detect the presence or absence of a mask
. Equipped with
an RFID IC CARD Reader
, it allows multiple authentication via cards, remote, password, face and unlocking under temperature monitoring. It supports up to 100,000 users, 100,000 faces, 100,000 cards, 100,000 passwords, 50 administrators and 300,000 events. Thanks to the facial recognition algorithm, the access control
can recognize up to 360 facial expressions.
Light compensation for optimal recognition in bad light conditions. Thermometer function can be activated or deactivated. Measuring range 30 ° C to 45 ° C. Alarm integration, RS485 / Wiegand, 2 USB, RS232
Thermal Sensing: What is it?
Any object with a temperature above absolute zero (-273.15 ° C) emits radiation. Infrared radiation lies between the visible spectrum (0.4-0.75um) and microwaves (> 15um). Even if we cannot see them, we perceive them every day: the sun and fire are sources of infrared radiation that we can perceive through heat. Image quality depends on the temperature difference and high differentials produce better images. Here's how we distinguish the temperature difference in thermal imaging.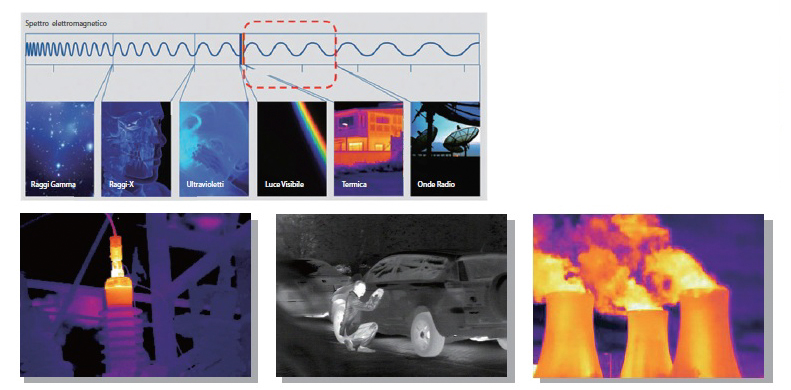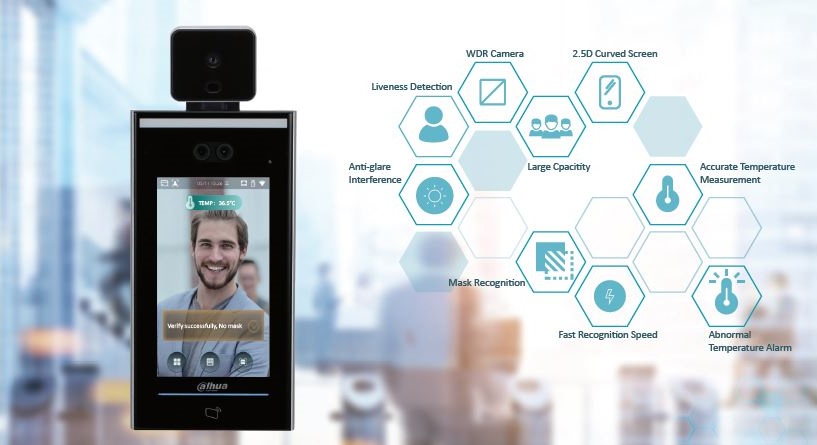 MAIN FEATURES:
2.5D curved screen
7 "LCD display with 1024 x 600 resolution
2MP CMOS, WDR
Automatic light filling, reduce light pollution
It supports up to 100,000 users, 100,000 faces, 100,000 cards, 100,000 passwords, 50 administrators and 300,000 events
It supports face unlock, IC Card, password and related combinations
Face Detection Camera Distance: 0.3 to 2m, Human Height: 0.9 to 2.4m
With the face recognition algorithm, the access control can recognize up to 360 facial expressions
Face Detection Speed: 0.2s per face
Support vibrancy detection
Accurate recognition in backlight and front light
Supports enabling / disabling of the thermometer; temperature measurement range from 30 ° C to 45 ° C; temperature measurement error ± 0.5 ° C, temperature anomaly report
Support mask detection, support abnormal event alarm report without mask
Requires DSS EXPRESS BASE to display temperature alarm / mask detection and alarm pop up with images
Supports Duress Alarm, Tampering Alarm, Intrusion Alarm, Door Contact Timout Alarm, and Illegal Card Alarm
It supports general users, patrol users, VIP users, guest users, and special users
Possibility to install the device on an ASF172X-T1 support
Data sheet
ASI7213X-T1
System
Main Processor
Embedded Processor
Internet Protocol
IPv4, RTSP, RTP, TCP, UDP, P2P
OSDP Protocol
Yes

Interoperability

ONVIF; CGI

SDK and API
Support SDK
Display
7 inch display
Screen Type
Capacitive Screen
Resolution
600 (H) × 1024 (V)
Room
1 / 2.8 "2MP CMOS high definition WDR dual camera

WDR

120dB

Light Compensation
Auto white light
Auto IR light
Status Indicator
1 indicator light. Red: Error; Green: Normal; Blue: Working
Voice Prompt
Yes
Housing Material
Aluminum alloy / tempered glass / PC
Unlock Mode
Card / Remote / Password / Face unlock and unlock through their cmbinations Face unlock under temperature monitoring mode
Card Reading Type
IC card
Period List
128
Holiday Period
128
First-Card Unlock
Yes
Remote Verification
Yes
Peripheral Card Reader
1 RS-485, 1 Wiegand
Multiple Authentication
Yes
Real-Time Surveillance
Yes
Web Configuration
Yes
IR Resolution
120 * 90
Temperature Monitoring Visual Angle
45 °
Temperature Monitoring Range
30 ° C to 45 ° C
Face Recognition Time
0.2s
Temperature Measurement Range
30 ℃ to 45 ℃
Temperature Measurement Accuracy
0.1 ℃
Temperature Measurement Error
± 0.5 ° C, without black body calibration
Temperature Measurement Distance
30 cm – 180 cm
Temperature Measurement Height
140 cm – 185 cm (when temperature monitoring distance is 50 cm) 135 cm – 200 cm (when temperature monitoring distance is 120 cm)
User Capacity
100,000
Face Image Capacity
100,000
Card Capacity
100,000
Password Capacity
100,000
Record Capacity
300,000 records
RS-485
1
RS-232
1
Wiegand
1 (input or output)
USB
2 USB2.0 port
Ethernet
1 1000M Ethernet Port
1 10M / 100M Ethernet Port
Alarm Input
2 (Switch quantity)
Alarm Output
2 (Relay)
Alarm Linkage
Yes
Exit Button
1
Door Status Detection
1
Lock Control
1
Anti-Passback
Yes
Tamper
Yes
Duress
Yes
Door Sensor Timeout
Yes
Intrusion
Yes
Illegal Card Exceeding Threshold
Yes
Power Supply
Provided
Power Supply Mode
DC 12V 2A
Power Consumption
≤24W
Product Dimensions
312.5 mm × 129.0 mm × 36.7 mm (12.30 "× 5.08" × 1.44 ")
Packaging Dimensions
Controller packging: 380 mm × 235 mm × 124 mm (14.96 "× 9.25" × 4.88 ") Protective case: 494 mm × 402 mm × 275 mm (19.45" × 15.83 "× 10.83")
Working Temperature
temperature monitoring mode disabled: –10 ° C to + 55 ° C (+ 14 ° C to + 131 ° C) temperature monitoring mode enabled: + 15 ° C to + 32 ° C (+ 59 ° C to + 89.6 ° C)
Working Humidity
0% RH – 90% RH (non-condensing)
Working Environment
Indoor
Gross Weight
2.2 kg (4.85 lb)
Installation
Wall mounted
Certifications
CE / FCC
Further details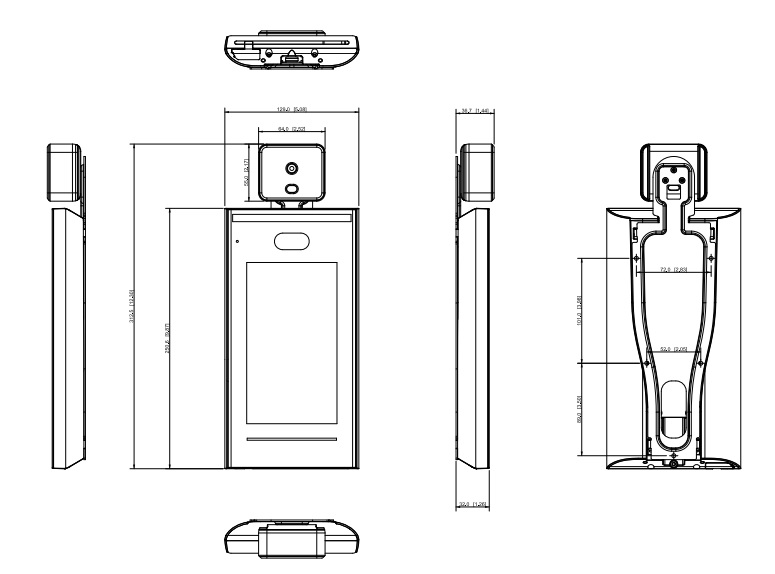 All our products are in conformity with the in force CE normative (
read here
). To ask for a copy of the certification
fill out this form
Questions
(0)
No customer questions for the moment.
Your Question has been successfully sent our team. Thanks for question!