---
Dual technology motion detector with Pet Immune and Anti-Masking . Reliable detection of false alarms. Quality product. Safety. Bentel. BMD503
PRODUCT NOT AVAILABLE, DISCOUNT NOW 5%
LO HAI TROVATO A MENO?
Scrivici dove e ti sconteremo la differenza fino a fine mese!

---

HAVE YOU ALREADY SEEN THE AMC ALTERNATIVE??
Dual technology Pet Immune sensor with EOL resistors
MOTION DETECTOR - DUAL TECHNOLOGY - ANTI MASKING - PET IMMUNE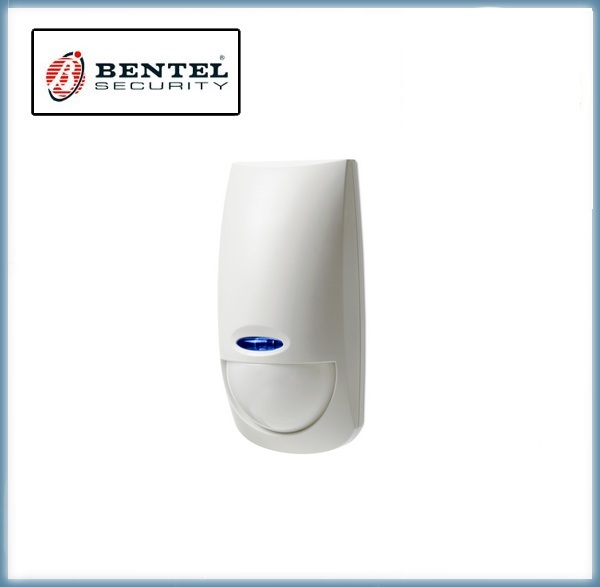 DESCRIPTION:
Bentel's BMD503 motion detector is one of the best motion detectors on the market.
This device is a dual technology detector, with animal immunity and anti-masking function.
Extremely reliable product.
Product details
Dual technology motion detector - Bentel
Anti-masking and anti-sabotage
Flat profile design
Pet immunity up to 25 kg
Excellent white light immunity
Quad Linear Imaging technology for accurate body size analysis and differentiation from background and pets
Installation height without the need for calibration
2-way PIR / microwave sensitivity adjustment
User-friendly installation with or without swivel mounting bracket (bracket sold separately)
Dimensions (wxhxd): 118x62.5x41 mm
Power input: 8.2 to 16 Vdc
Absorption (Standby): 18 mA
Absorption (Active): 25.5 mA
Radio frequency interference protection: 30 V / m 10-1000 MHz
Protection from electromagnetic interference: 50,000V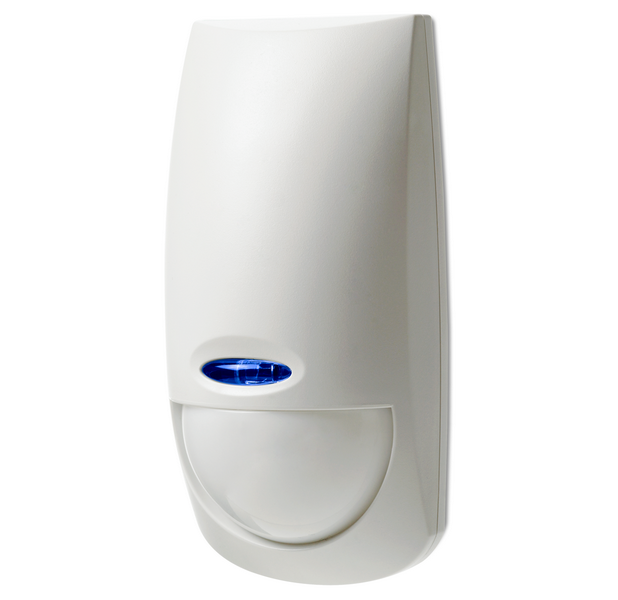 Data sheet
Technical data sheet not available
Further details

WHO IS BENTEL?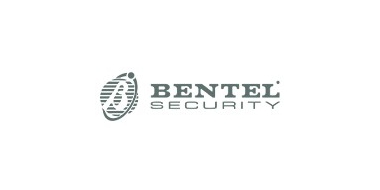 Bentel Security represents a traditional point of reference in the SECURITY sector, of which it is the leading brand for anti-theft and fire alarm systems.
Bentel Security is one of the largest Italian companies in the field of Security and Alarm Systems. It was born in 1983 in Grottammare (AP) from an all-Italian project. In 1998 it was acquired by the Canadian group DSC and in 2001 it became part of the American multinational TYCO, the largest systems integrator in the world, world leader in the security sector.
The wide range of products they have designed offer quality, reliability, high performance and an all-Italian guarantee.
All our products are in conformity with the in force CE normative (
read here
). To ask for a copy of the certification
fill out this form
Questions
(1)
From
Francesco Fazzari
|
2018-02-25 17:54:01
Salve, avrei una domanda relativa a questo prodotto che potrebbe fare al mio caso. Il mio installatore mi ha chiesto di comprare rilevatori a tendina. Qual'è la differenza con quest'articolo? Quale il migliore? L'installatore ha lasciato la predisposizione filare ad ogni balcone/finestra. Vorrei capire bene il funzionamento prima dell'acquisto
Grazie
administrator
Buongiorno, il rilevatore da lei scelto BMD503 non ha l'effetto tenda, è un volumetrico tradizionale. le invio il link di un sensore ad effetto tenda.





https://www.setik.biz/it/filari/1402-grd-outgate-sensore-doppia-tecnologia-pirmw-da-esterno-con-staffa.html?search_query=grd%2520out&fast_search=fs





Restiamo a disposizione per eventuali chiarimenti in merito.





Cordialmente
Your Question has been successfully sent our team. Thanks for question!