---
GPS Tracker Setik Satellite Locator , able to communicate via GSM / GPRS networks and locate any object / person via GPS satellites. Ideal for protecting children / the elderly or the disabled, monitoring vehicles, heavy machinery or for monitoring personnel . Mobile Tick Tracker application . Equipped with Sim Card with 1 year subscription included! Waterproof and Magnetic . TICKTRACKER
Reference: TICKTRACKER
Brand: Setik
EAN: 8058258767512

discover the available quantity
---
GPS TRACKER SATELLITE LOCATOR WITH SIM CARD INCLUDED - SETIK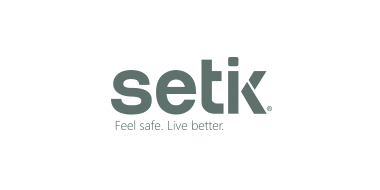 GPS locator - Setik
It communicates through GSM / GPRS networks and geolocates using GPS satellites
Useful for protecting children / disabled people, monitoring people or objects
Equipped with Sim Card with 1st year subscription already included!
- Magnetic!
Product details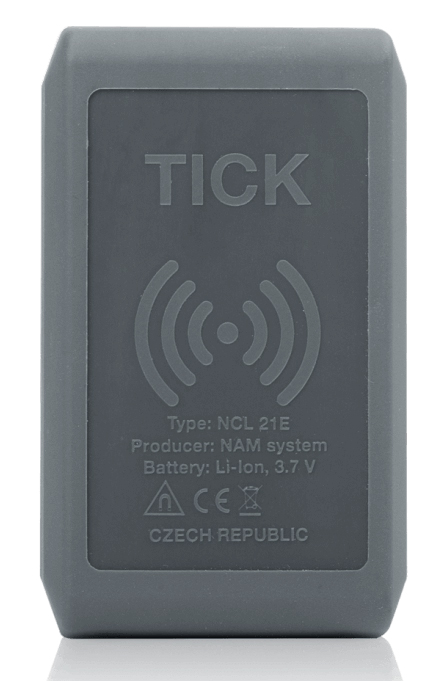 GPS TRACKER:
TICK is a portable GPS tracker , which can be used almost anywhere.
Whether it's cars, kids, bags, expensive items, containers, rail cars, trucks, extreme sports participant tracking or organizing people in the field, you will find a use for TICK. Thanks to its magnetic fixing and small size, it can be placed almost anywhere. It's incredibly easy to set up tracking with the help of the TICK TRACKER mobile app, whenever it's needed and wherever you are online. Sim Data included and the first year of subscription ... IT'S ALREADY PAID!
Mini GPS Tracker / Portable Satellite Locator - Setik
It communicates through GSM / GPRS networks and locates any object / person using GPS satellites
Frequency: GSM 850/900/1800/1900 Mhz, 2G, GPRS
Ideal for monitoring objects, people or following the progress of races / races

Magnetic: It sticks stably on any medium

Precise geolocation. Automatic sending without paying for unnecessary SMS
Operation via APP TICK TRACKER (Android / iOS)

Including Data Sim Card, with 1st Year subscription included!

Long-lasting battery ( up to 3 months after charging )
Motion Detection
Waterproof, Waterproof, Water resistant (IP67 protection)
Wireless charging
Small size 86 × 51 × 30mm.
24 months warranty
Data sheet
Model
TICKTRACKER

GSM communication bandwidths: 850/900/1800/1900 MHz, 2G, GPRS

Output performance: 2 W @ 850/900 MHz, 1 W @ 1800/1900 MHz

GPS position accuracy: <2.5m CEP

Antennas: Internal
Dimensions: 86 × 51 × 30 mm
Weight (including battery): 139 g (without magnets), 165 g (with magnets)
Battery: Li-Ion, 3.7V, 2000mAh
Ingress protection: IP67
Wireless charging: Qi standard, max. 5 W, WPC1.1
Range - operating temperatures: −20 ° C to +55 ° C
Range - temperatures for charging batteries: 0 ° C to +55 ° C
Transmission protocols: UDP, SMS
Sending of data: According to mode of tracker
Low power alert: Critical internal battery power level alarm (5%)
Seize detection: Detection (via magnets) of removal of device
Motion detection: On the basis of internal 3-axis accelerometer
Versatile localization

With this device it is possible to detect the position of objects and / or people.

Very useful for protecting children / disabled people, monitoring moving vehicles and much more ...

Magnetic Fixing

This device can be installed under any medium and remains stable thanks to its magnetic force!

Secure communication
No SMS messages needed

Sim Card with subscription included!
The device is already equipped with a SIM card .

Data transmission services are included with the product for the first year !

For the following years the cost of the subscription will be only 99 € / Year (VAT included)

Race Tracking
Do you organize races and need to coordinate people and vehicles on the field? Do you want event visitors to know where the competitors are currently located? Do you need to check that the competitors observe the rules of the event?

With TICK TRACKER you can see where individual competitors and event organization teams are located, check the routes taken, the speeds traveled, etc.

It is possible to monitor vehicles that are even on the water!

Tick Tracker Mobile App
To use the device, you need to use the TICK tracker mobile application or the NAM system web application. Through the TICK tracker mobile application, you can use the device and view information from it.

Through this application you can:

- Track your location

- Check the battery charge

- The path made

...and much more!

Impervious to water

The device also works underwater!

Long-lasting battery
This device boasts a battery that can last up to 3 months after charging!

Charging via wireless pad

This product is covered by a 24 month warranty.
Download
Brochure
(Italian)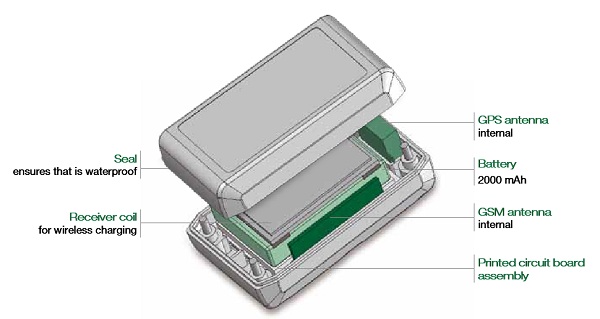 All our products are in conformity with the in force CE normative (
read here
). To ask for a copy of the certification
fill out this form
Questions
(0)
No customer questions for the moment.
Your Question has been successfully sent our team. Thanks for question!