---
New series of HD Hard Disks for video surveillance PURZ series , evolution of PURX ! 4TB capacity , 3.5 "size. Purple version. High quality. Specific Audio / Video, AV-GP, SATA. New AllFrame 4K technology for better disk performance. Western Digital - WD40PURZ
---
HARD DISK WESTERN DIGITAL - 4TB SATA 3.5 "AUDIO / VIDEO - ALLFRAME 4K
Hard Disk - Western Digital
Capacity:
4TB
; Size: 3.5 "; Version: Purple for video surveillance
Up to 64 HD cameras - New PURZ series with AllFrame 4K technology!
Read the article on the new Purple discs. Click
HERE
CAUTION:
The Western Digital Purple series hard disks
could be delivered with double coding
, (
with X or Z final
),
depending on whether the refueling arrives from Western European or Chinese warehouses.
The two products are however equivalent in all respects in the features.
To learn more,
click here
.
Product details



from the purx series to purz - 4K ALLFRAME ™ TECHNOLOGY

Improve performance with AllFrame technology

WD Purple video surveillance hard drives are equipped with the new AllFrame 4K technology that works with ATA streaming to reduce frame loss, improve playback and increase the number of supported drive bays. AllFrame reduces video interruptions that occur when desktop hard drives are misused as security system archives. Missed frames and lost images are a serious problem when an event occurs and images need to be retrieved. WD Purple with AllFrame offers you the security you need and you expect when you need to review video surveillance footage.

Key Benefits:

- Reduces frame loss thanks to video surveillance storage
- It is specially developed for use with security systems
- The caching algorithms are developed specifically for high writing applications, low bit rates and high flow, typical of video surveillance systems
- Change the priority for write allocations and preemptive cache policies
- Supports TLER and ATA streams
- Supports more than 8 units
New series of Hard Drives for surveillance, PURZ
Supports up to

64 HD cameras

AllFrame 4K technology
4th Generation Hard Disk, ideal for massive archiving of 4K video surveillance
Writing improvement up to 50% more
24H 7DAY certificate with 3 years WD direct warranty
Intellipower technology: up to 40% reduction in consumption
Operation up to 70 ° (more than 30% more than common Hard Disks)
Data sheet
Model
WD40PURZ
Formatted Capacity
4 TB
Form factor
3.5-inch
Advanced Format (AF)
Yes
roHS Compliant
Yes
Product Features
Cameras Supported
Up to 64
Maximum drive bays supported
8+
Tarnish resistant components
Yes
Performance

Interface Transfer rate (max) 5
Buffer to host
Host to / from drive (sustained)

6 Gb / s
150 MB / s
Cache (MB) 64 Performance Class 5400 RPM Class
Reliability / Data Integrity
Load / Unload Cycles 300,000 Annualized workload rating 180TB / yr Non-recoverable read errors for bits read <10 in 10/14 Limited warranty (years) / 8 3
Power Management
Average power requirements (W)
Read / Write
Idle
Standby and Sleep
5.1
4.5
0.4
Environmental Specifications
Temperature (° C, on the base casting)
Operating
Not Operating
0 to 65
-40 to 70 Shock (Gs)
Operating (2 ms, read / write)
Operating (2 ms, read)
Non-operating (2 ms)
30
65
250 Acoustics (dBA)
Idle
Seek (average)
25
26
Physical Dimensions
Height (in./mm, max) 1028 / 26.1 Length (in./mm, max) 5,787 / 147 Width (in./mm, ± .01 in.) 4 / 101.6 Weight (lb./kg, ± 10%) 1.50 / 0.68
More details
Setik has chosen Western Digital as the official supplier of Audio / Video discs. 3 Years Warranty and direct manufacturer replacement.

In case of defect you can open a RMA directly on the WD website, direct replacement!



Setik OFFERS you the   hard disk assembly!
Purchasing in addition to a videorecorder also one of our hard disks, the latter will be mounted FREE on board the videorecorder!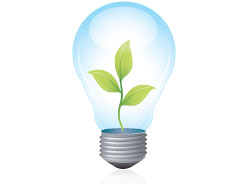 Intellipower technology. Variable speed based on the data received. Up to 40% reduction in consumption
Recording in H264 25fps - 24 Hours of continuous recording - Values in GIGABYTE
Cameras
CIF
D1
720p
1080p
4MP
4
8.8
26.4
62
132.8
353.9
8
17.6
52.8
124
265.6
707.8
16
35.2
105.6
248
531.2
1415.6
32
70.4
211.2
496
1062.4
2831.2
64
141
580.4
1316.5
2972.7
5662.3
All our products are in conformity with the in force CE normative (
read here
). To ask for a copy of the certification
fill out this form
Questions
(0)
No customer questions for the moment.
Your Question has been successfully sent our team. Thanks for question!