---
Nuova serie di Hard Disk HD per la videosorveglianza serie PURZ, evoluzione del WD82PURZ! Capacità 8TB, Dimensione 3,5", 128MB, RPM 5640. Versione Purple. Alta Qualità. Specifico Audio/Video, AV-GP, SATA . Nuova tecnologia AllFrame 4K per una migliore prestazione del disco. Western Digital - WD84PURZ

discover the available quantity
---
HARD DISK WESTERN DIGITAL - 8TB SATA 3,5" AUDIO / VIDEO - ALLFRAME 4K
Hard Disk - Western Digital Serie Purple
Capacità:
8TB
; Dimensione: 3.5"; 128 MB; RPM 5640 - Evoluzione del WD82PURZ
Fino a 64 telecamere in HD - Nuova serie PURZ con tecnologia AllFrame AI!
Leggi l'articolo sui nuovi dischi Purple. Clicca 
QUI
ATTENZIONE:
Gli hard disk Western Digital serie Purple
potrebbero essere consegnati con doppia codifica
, (
con X o Z finale
),
a seconda che il rifornimento arrivi dai magazzini europei di Western Digital oppure da quelli cinesi
I due prodotti si equivalgono comunque in tutto e per tutto nelle caratteristiche. 
Per saperne di più,
clicca qui
.
Dettagli prodotto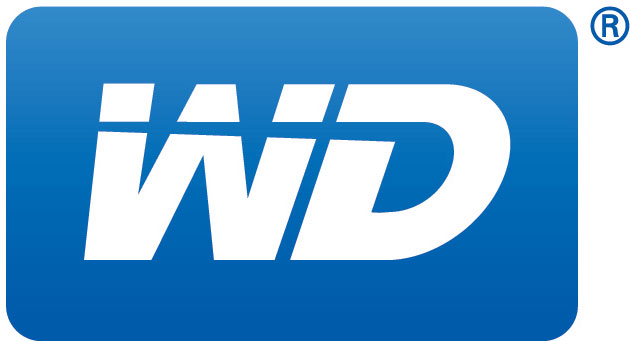 dalla tecnologia 4K ALLFRAME™ alla nuova ALLFRAME AI
Tecnologia ALLFRAME al passo con l'Intelligenza Artificiale!
Western Digital, sulla sua nuova linea di hard disk SATA 3,5" con capacità superiore agli 8TB (WD140PURZ WD121PURZ WD102PURZ WD101PURZ WD82PURZ), ha introdotto la nuovissima tecnologia ALLFRAME AI. AI sta per Intelligenza Artificiale che come sappiamo, nell'ambito della videosorveglianza, ha già preso piede da parecchi mesi. Funzioni di analisi avanzate richiedono prestazioni elevate anche dal punto di vista dell'archiviazione e i nuovi hard disk WD con la tecnologia ALLFRAME AI, riescono benissimo a soddisfare queste esigenze. Ecco le nuove features:

- Acquisizione di più flussi video ad alta risoluzione e accesso simultaneo ai video registrati
- Ideale per DVR/NVR con intelligenza artificiale in quanto supporta in tempo reale il rilevamento di eventi innescati dall'AI con un continuo apprendimento in background
Hard disk per la sorveglianza Western Digital WD84PURZ Purple

Capacità 8 TB - Evoluzione del WD82PURZ
Supporta fino a

64 Telecamere in HD

Tecnologia AllFrame AI (ideale per prodotti di sorveglianza con Intelligenza Artificiale)

Tasso di workload ottimizzato
128MB
5640 RPM
Ampia compatibilità. Integrazione senza interruzioni
Più flussi di registrazione su più videocamere
Certificato 24H 7DAY con 3 Anni di garanzia diretta WD
Funzionamento fino a 70° (oltre al 30% in più rispetto ai comuni Hard Disk)
Scheda tecnica
Model
WD84PURZ
Formatted Capacity
8 TB
Form factor
3.5-inch
Advanced Format (AF)
Yes
roHS Compliant
Yes
Product Features
Cameras Supported
Up to 64
Maximum drive bays supported
16+
AI Streams
32
Firmware Feature Name
AllFrame AI
Tarnish resistant components
Yes
Performance

Interface Transfer rate (max)5

Buffer to host

Host to/from drive (sustained)

6 Gb/s

245 MB/s

Cache (MB)
128
Performance Class
5640 RPM Class
Reliability/Data Integrity
Load/Unload Cycles
300,000
Annualized workload rating
360TB/yr
Non-recoverable read errors per bits read
<1 in 10/15
MTBF
1,500,000
Limited warranty (years)/8
3
Power Management

Average power requirements (W)

Read/Write

Idle

Standby and Sleep

 

8.6

7.4

0.4

Environmental Specifications
Temperature (°C, on the base casting)
Operating
Not Operating


0 to 65
-40 to 70
Shock (Gs)
Operating (2 ms, read/write)
Operating (2 ms, read)
Non-operating (2 ms)

30
65
250
Acoustics (dBA)
Idle
Seek (average)

27
29
Physical Dimensions
Height (in./mm, max)
1.028/26.1
Length (in./mm, max)
5.787/147
Width (in./mm, ± .01 in.)
4/101.6
Weight (lb./kg, ± 10%)
1.58/0.715
Ulteriori dettagli
Setik ha scelto Western Digital come fornitore ufficiale di dischi Audio / Video. 3 Anni di Garanzia e sostituzione diretta del produttore.

In caso di difetto potrete aprire un RMA direttamente sul sito di WD, sostituzione diretta!



Setik vi OFFRE il montaggio dell'hard disk!
Acquistando oltre a un videorecorder anche uno dei nostri hard disk, quest'ultimo verrà montato GRATUITAMENTE a bordo del videorecorder!



Tecnologia Intellipower. Velocità variabile in base ai dati ricevuti. Riduzione fino al 40% dei consumi
Registrazione in H264 25fps - 24 Ore di Registrazione continua - Valori in GIGABYTE
Telecamere
CIF
D1
720p
1080p
4MP
4
8,8
26,4
62
132,8
353,9
8
17,6
52,8
124
265,6
707,8
16
35,2
105,6
248
531,2
1415,6
32
70,4
211,2
496
1062,4
2831,2
64
141 
580,4 
1316,5 
2972,7 
5662,3
All our products are in conformity with the in force CE normative (
read here
). To ask for a copy of the certification
fill out this form
Questions
(0)
No customer questions for the moment.
Your Question has been successfully sent our team. Thanks for question!