Dahua 12V 1.5A Power Supply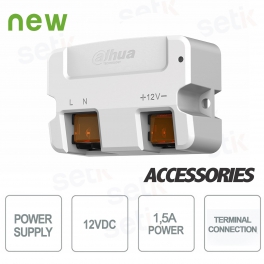 Dahua 12V 1.5A Power Supply - PFM320D-015
Dahua PFM320D-015 Stabilized 12V DC power supply with screw terminals , ideal to be installed inside supports / junction boxes, led indicator, protection against overvoltage, overtemperature, overcurrent. simple installation.
Initial price:
9,46 €
-32%
https://www.setik.biz/en/power-source/3332-pfm320d-015-Feeder-stabilized-12v-15a-Dahua.html 6,43 € tax incl.

You couldn't find the Dahua product that you were looking for?