EXPRESS COURIER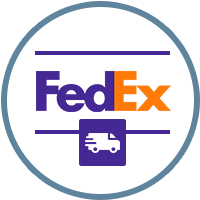 In order to make our shippings secure, immediate and reliable, we entrust them to our international FedEX courier. All shippings will be delivered in 48 hours starting from the handling of your order. All orders are processed in 24 hours ( except for orders awaiting for payment, not properly placed or in those cases the products are out of stock or the international courier is unable to dispatch )

Goods will travel at the buyer's risk as clearly envisaged by the e-commerce in force law. Thus, no responsibility will be ascribable to the seller in case of damage, dismay or theft.
By the way, if you inspect shipping problems, please accept the shipping as "goods unchecked" and advise the problem by 8 days according to the vectorial law.

We will aslo provide a tracking number in order to give you the chance to track the shipping.
DROPSHIPPING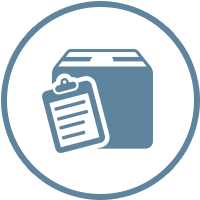 Dropshipping means the possibility for our retailers to ship our products directly to their customers in anonymous packages without any reference to Setik (no sender references and no Setik invoice inside the package). Thus, taking advantage of dropshipping there is no need to have a warehouse or invest money early to buy products without the certainty of resell them. Moreover, dropshipping allows retailers to take advantage of our shipping fares, decisively more convenient than the standard fares due to our high sales amount, and the reliability and precision of our logistic department.
SHIPMENTS TOWARDS SWITZERLAND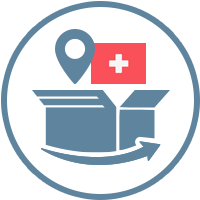 All shippings to Switzerland are subject to DAP excluding taxes, duties and local VAT as envisaged in the UE. Thus, all shippings to Switzerland will include the cost of the delivery to the customer's place. Possible additional costs such as customs, taxes, duties, local VAT will be at the buyer's charge. Any additional costs not concerning goods or shipping costs will be paid directly to the courier.

If the buyer should refuse to pay, goods will be sent back to the seller. The customer will be refunded after tax.