Alimentatore Stabilizzato 12V 1.5A Dahua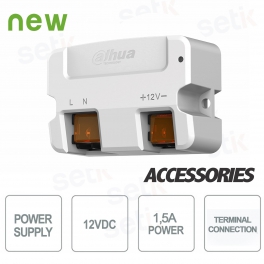 Alimentatore Stabilizzato 12V 1.5A Dahua - PFM320D-015
Dahua PFM320D-015 Alimentatore 12V DC 1.5A stabilizzato con morsetti a vite, ideale per essere installato all'interno di supporti / box di giunzione, indicatore led, protezione contro sovratensioni, sovratemperatura, sovracorrente. installazione semplice.
Availability:
Hurry up! Only a few pieces left in our warehouse!
Initial price:
9,46 €
-32%
6,43 € tax incl.

You couldn't find the Dahua product that you were looking for?